Gulf Coast Chapter 2014 Officers

President- Vacant

President-Elect – Pat McMahon, BS, RMT

Treasurer – Carolyn Bartlett

Secretary – Martha Hughes 

Immediate Past President – Freida Goodman, CHDS




Freida Goodman
, CHDS

2013 President
Gulf Coast Chapter, AHDI

Meeting dates for 2013 along with directions to meeting site can be found under Meeting Dates and Location tab.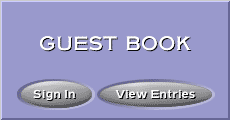 The Gulf Coast Chapter is the local component of AHDI - Association for Healthcare Documentation Integrity serving Houston, Texas and surrounding vicinity.  The purpose and goal of the Gulf Coast Chapter is to provide educational and networking opportunities for members, to support credentialing,  and to provide continuing education credits for CMTs.

Meetings are held at Memorial Hermann Southwest Hospital.  General meetings are free and you do not need to be a member to attend.  All are welcome!

Find us on Facebook....

Join us in celebrating

National Medical Transcriptionists Week

______________

May 18-24, 2014__

Please help inform everyone including our senators and representatives about the value the healthcare documentation sector brings to the accuracy of the medical record, the revenue cycle, and role in risk management.  Sample letter is provided above.  Let's let our voices be heard loud and clear.